Tunji Sotimirin Assistant Director / Choreographer / Miller / Carpenter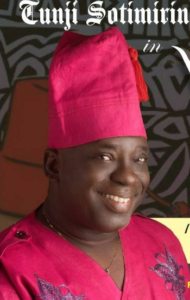 Tunji Sotimirin is a multi-talented Nigerian artist, actor, musician, entertainer, television and radio presenter, comedian, and story teller with experience in the entertainment industry that cuts across virtually all known media of information such as stage, radio and screen. He drums, dances and sings. He has two CD's to his credit
He currently runs a radio programme at Unilag Fm; "Konkere Extension", and has been involved in many Music festivals within and outside the country. As a musician he created his Konkere Band, to popularize a genre of music, which sought to project Nigeria's culture, through creativity in lyrical compositon and innovative use of African percussion instruments. He is a lecturer at University of Lagos, Department of Creative Arts, Nigeria.
Madeleine Eddy (Alice/waiter)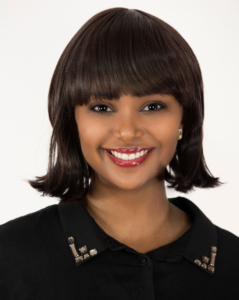 Madeleine has performed at various noteworthy venues in Canada and internationally that include Carnegie Hall, N.Y.C. as a featured soloist; The REX Hotel Jazz & Blues Bar, Toronto; and Motor City Casino, Detroit as a regular featured performer. An accomplished vocalist earning a First Class Honours with Distinction accreditation from The Royal Conservatory of Music and graduate of Toronto's Humber College Jazz Performance Program.
Tolutope (Reeve/Rabiu)
Tope is excited to be a part of this ground-breaking production of WAHALA Dey O!. Having decided to pursue a career in performing after University, he has taken the opportunities to star in theatrical productions all over the city. He has performed in Mute, The Beauty and the Beast, Hairspray the Musical as well as a short role on a tv series, Murder in Paradise. He is also a gifted tenor with the University of Toronto Gospel Choir.
Deborah Etim Inyang (Alice)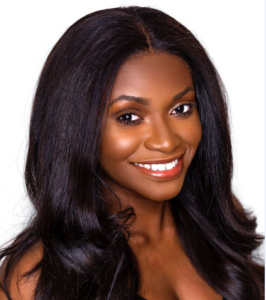 Deborah was born and raised in West Africa, Nigeria is an individual deeply rooted in the love of performing art/entertainment. Currently based in Canada, her passion has driven her into the study of Interior Decoration and Acting for Tv, Film and The Theater. She has also acquired and developed a brilliant skill for writing therefore starting a blog of her own, featured in short films and feature films. Over the course of time, Deborah has been involved in a stage play called Lord Of The Flies directed by Jonathan Whittaker. She played Queen in the vicious Nigerian stage play called Women of Owu which was performed in an art exhibition in the state's Cultural Center – Calabar.
Ryan Singh (Professor)
Ryan is an actor, director, producer and writer whose stage work includes Curse of Ham; Sex, Relationships and Sometimes Love; Sweet, Sweet Karaila. He's also appeared in Alexander Payne's movie Downsizing, and the TV show Designated Survivor. Ryan also recently worked on the multi-award winning film The Breadwinner which was executive produced by Angelina Jolie and directed by Nora Twomey.
Zahra Harriet Badua (Dancer/Madam Aladura)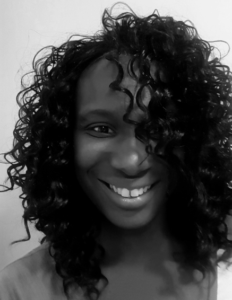 Zahra is a trained Afro-carribbean folklore dancer from Ghana. Her background in dance started in Montreal with the WestCan Folklore Dance company and the Obaa Sima Troupe where she studied Afro-carribbean and West African dance . Since her move to Toronto, she has been training in dancehall and soca. She performs at various events around the GTA with the all female Afrobeat/Dancehall group Asaa Queens and teaches soca and dancehall classes within downtown Toronto.
Kunle Chris (Musician/Abusolon)
Kunle is an acoustic guitarist and singer/songwriter, Kunle's folk and soul music bridges contemporary styles with roots in West African rhythms and stories. Nigerian-born and currently based in Toronto, Kunle brings together his rich vocals, unique guitar tapping, harmonica and talking drum to take audiences into what he terms 'music with no boundaries'. With his song "My Little Fingers" awarded for best instrumental by Folk Music Ontario in 2015, Kunle has performed on notable stages such as, Mariposa Folk Festival, Peterborough Folk Festival, Habari Africa Festival, Hamburg Africa Day Festival, Kunle Live In Concert-Alliance Francaise Accra.
Joanna Okoh (Nun)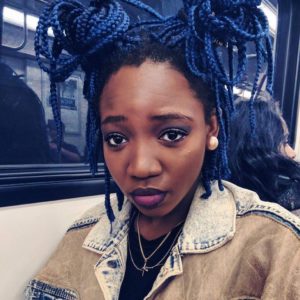 A recent graduate of architectural science at Ryerson University. Joanna is a person of the arts. She is a singer, artist, actress, stylist, dancer and a choreographer. In Nigeria, she represented her school in the shell choral competition and was one of the key dancers in her school's play at the bright talent competition. Through the annual African show called T.O.F.A (tales of forgotten Africa), Joanna showcased her talents i.e. singing, dancing, African costume styling, and acting to the Ryerson community.
Timileyi Adeyemi (Seminarian/Back stage help)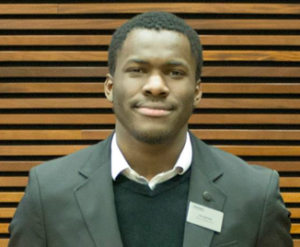 Timi is a Nigerian currently working in Canada, he is 23 years old and he is passionate about the sports world. He has hosted and being a part of several grass-root podcasts. In addition, to this he also enjoys writing about sports. His voice is his biggest asset.
Precious Ofoezie (Wife of Waffi/Dancer)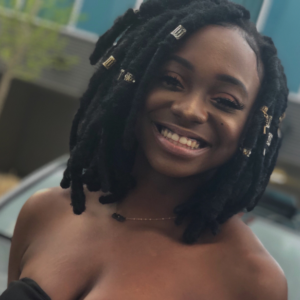 Precious is a 20 years old undergraduate science student at the University of Toronto currently working on research and studying to be a doctor. She has been in several performances from when she was about 9, however, her first theatrical performance was at the age of 15 at the Muson Centre in Lagos. She came into theatre in Toronto when she performed at Terracotta in 2016, after receiving so much positive feedback, she decided to take it on.
Geoff Bournes (musician/DJ ICECO)
Geoff is a Toronto saxophonist with over 30 years' experience in stage session work, live performance, teaching and clinics as well composing His own original material.
Astrid Atherly (Opera singer)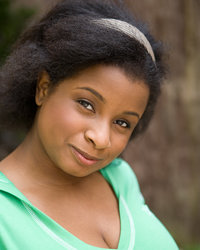 Astrid has graduated from University of Windsor; B.A Mus & B.M.A. She is excited to be part of this production of Wahala Dey O! She has perform at Carnegie Hall and the Lincoln Center. Some credits: Herb in Godspell (Theatre Intrigue) and Isabel in Pirates of Penzance (Toronto Operetta Theatre). Other shows: My Fair Lady (SMT), Urinetown and Parade (StageWorks Toronto), Pieces of Me (Promise Productions).
Osaze Dolabille (Musician)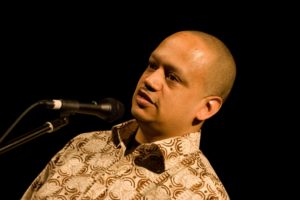 Osaze is a performer, writer and teacher born in Trinidad, now making his home in Canada. Musically, he is an active member the Toronto-based, Diasporic African cultural collective known as Baro Dununba. He has also performed as part of Muhtadi Thomas' World Drummers, Quammie William's JUMP Collective and the New Dimension Steel Orchestra. Poetic collaborations have included T Dot Griots, International Festival of Poetry of Resistance and The Great Black North anthologies. In December 2006 he released his first book entitled, Rebirth of the Warrior Poet.
Gargi Panchal (Nun)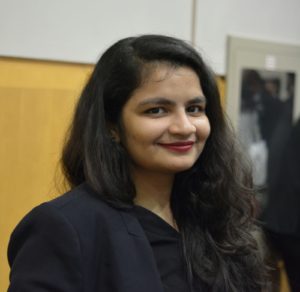 Gargi is a international student from Gujarat, India. Currently Pursuing Cloud Computing from Lambton College, Toronto. Art is in my blood because my father is an Artist(Painter). I did theatre in all across India for more than 10 years and also received a Prestigious scholarship from NSD(National School Of Drama) for three Years.
Kobèna Aquaa-Harrison (Bishop/Musician)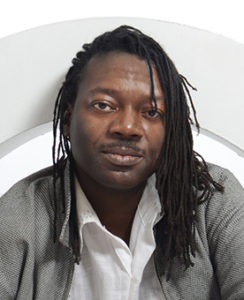 Kobèna is a prolific, award-winning performer, composer and multi-instrumental storyteller born in Ghana. His stage work began with his father's African Ensemble and continued with b-current, Obsidian, Buddies, African Theatre Ensemble, Youngcentre… Kobe is internationally respected with awards in music, radio, TV, film, dance and theatre including a Dora Mavor Moore, Chalmers Fellowships, Irie Music, TAMA awards and JUNO nominations. Kobè's music is an eclectic weave of electric and traditional African instruments he hand-builds. He leads the all-star, Dungle Bouti Orchestra and is Cultural Development Director at Abandze Embassy. @paapakobe
Magdalene Ohikere (Julie, Madam Aladura)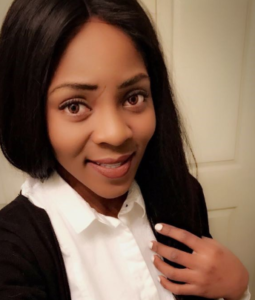 Of Kogi State in Nigeria, though a graduate of Crawford University with a degree in Microbiology, and Food Science Technology, is passionate about the Arts Industry. Her participation in several church involved dramas and shows, resulted in a prestigious award by the Church Administration.In February 2018, she worked on a TV Series called Puzzle, which is scheduled to Air towards the end of this year.Magdalene will be playing the role of Julie, the houseboy, and Madam Aladura in this production and although challenging, is excited to take on these two interesting characters.
Hassan Momoh (Nikori)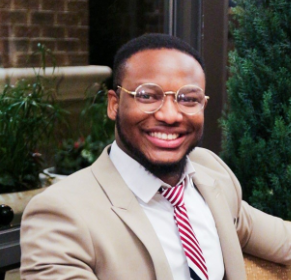 A Nigerian native and Canadian Resident, Hassan graduated with a Biomedical Sciences and Psychology from McMaster University. Hassan's childhood passion and artistic talents has led him to explore his interests in acting and theatrical performances. As an undergraduate, he played several lead roles in Afrofest, the University's Annual Cultural Show. His most recent appearance is in the role of The Mister, a wealthy, ruthless businessman, who runs a brothel. Hassan's immense success in this role, has led to him being called back the following year to do a Cameo for the play.
Sani-Abu -Lead dancer and gosiper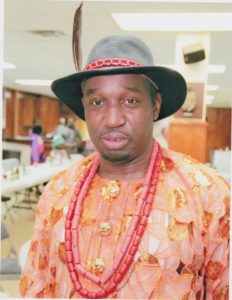 Born into a family of traditional dancers, Sani-Abu began performing and touring at the age of 15 with Benin City's Uyi-Edo Dance Theater Troupe. Worked in New Jersey and New York  teaching and collaborating with top leading dance companies such as ,Alvin Ailey American Dance Companyand at John Hopkins University.  Was a resident artist and educator at the New Jersey Performing Arts Center.Has toured Europe and Africa,  and appeared in various media programs, including choreographing the hit TV show, So You Think You Can Dance Canada!In April 2005, Sani moved to Toronto and started the thriving ijo vudu,traditional African dance company and Sani-Abu School for African and Contemporary Dance. He obtained an Artist-Educator Foundation Certificate through the Ontario Act Council and The Royal Conservatory of Music. Appointed by the Nigeria High Commissioner to Canada (Prof. Iyorwuese Hagher) to engage a cultural exchange between Nigeria and Canada. Sani has performed for Salif Keita, Youssouf N'dior, Baba Mal, Toby Foye, Billy Nnankoma Konate and Baba Toure all at the TD Canada Jazz Festivals. In 2009/2010, Sani opened up for the Broadway musical ,The Lion King.
Quammie Williams (Musician)
Born in England, to a Trinidadian family, Quammie now lives in Canada. During an arts career spanning some thirty-five years, Quammie has performed as a musician, actor, artistic director, camera operator, video editor, script writer, producer and composer. His varied clients include the Urban Music Awards, Dr. John, Charmaine Neville, Djanet Sears, Ahdri Zhina Mandiela, Ballet Creole, COBA, CBC Radio, CBC Television, Archie Alleyne's Evolution of Jazz, Kazuko Hiraishi, Judy Mowatt, Martha and the Muffins, Usafiri Dance and Drum Ensemble, Sankofa Drum and Dance Ensemble, Truths and Rights Band, Current, Obsidian Theatre, Ellen McIlwaine, The Parachute Club, Louis Del Grande, Menaka Thakkar, Cheka Katenen Dioubate and Harbourfront Centre
Christopher Ilogho (Bishop and back stage)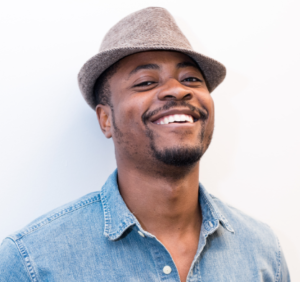 Christopher was born in Nigerian, lives in Canada. Studied English and Theatre in Nigeria and Public Relation in Canada. Currently concluding a program in Interactive Media Management. Believes stories used to be told in human gathering under open skies. But today stories are being told through interactive screens, where his passion lies, and staged dramas.
Oritsedere Joseph Agindotan. (Musician)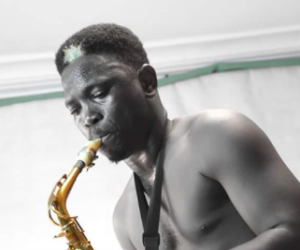 From Itsekori Ugbolokoso, Warri Delta State Nigeria. Professional musician, the major musical instruments he plays are Saxophone Bass guitar and Yoruba traditional musical instruments.
Debbie Ananga (Wife of Waffi and Dancer)
Debbie is a Business Studies graduate from Concordia University, but her passion for the stage, music, theatre and film brought her to stage productions. Her production credits include Amber in Butterflies and Politicians. Debbie has also appeared in some short films, including Heroes, Or, the Masculine Insecurity